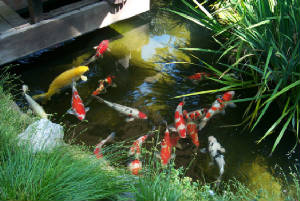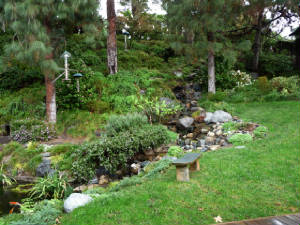 April 12 , 2008 Workshop featured guest speakers Spike Cover and Dick Benbow. An Invitation was made to the Spokane IEWGKS members to join us. This educational workshop was focused on water quality parameters affected by water hardness, alkalinity, salinity, pH, dissolved organic carbon. Spike and Dick complimented each other with their combined knowledge as to how ideal water conditions enhance not only the health but also the overall appearance of black (sumi), red (beni) and white (shiro).
Opening remarks thanking Jim Walsh and Kathy Kelley, NIKK members for arranging the meeting facility at the Hayden Lake Library - and introducing Spike Cover and Dick Benbow, our guest speakers.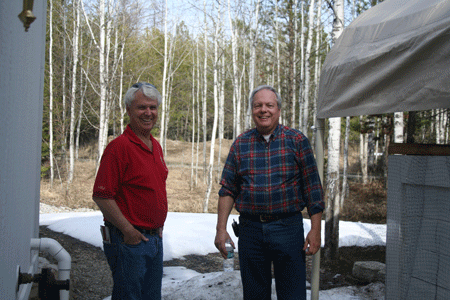 With snow glacier in the background, Spike and Gene taking a little R&R to review a quarantine facility.