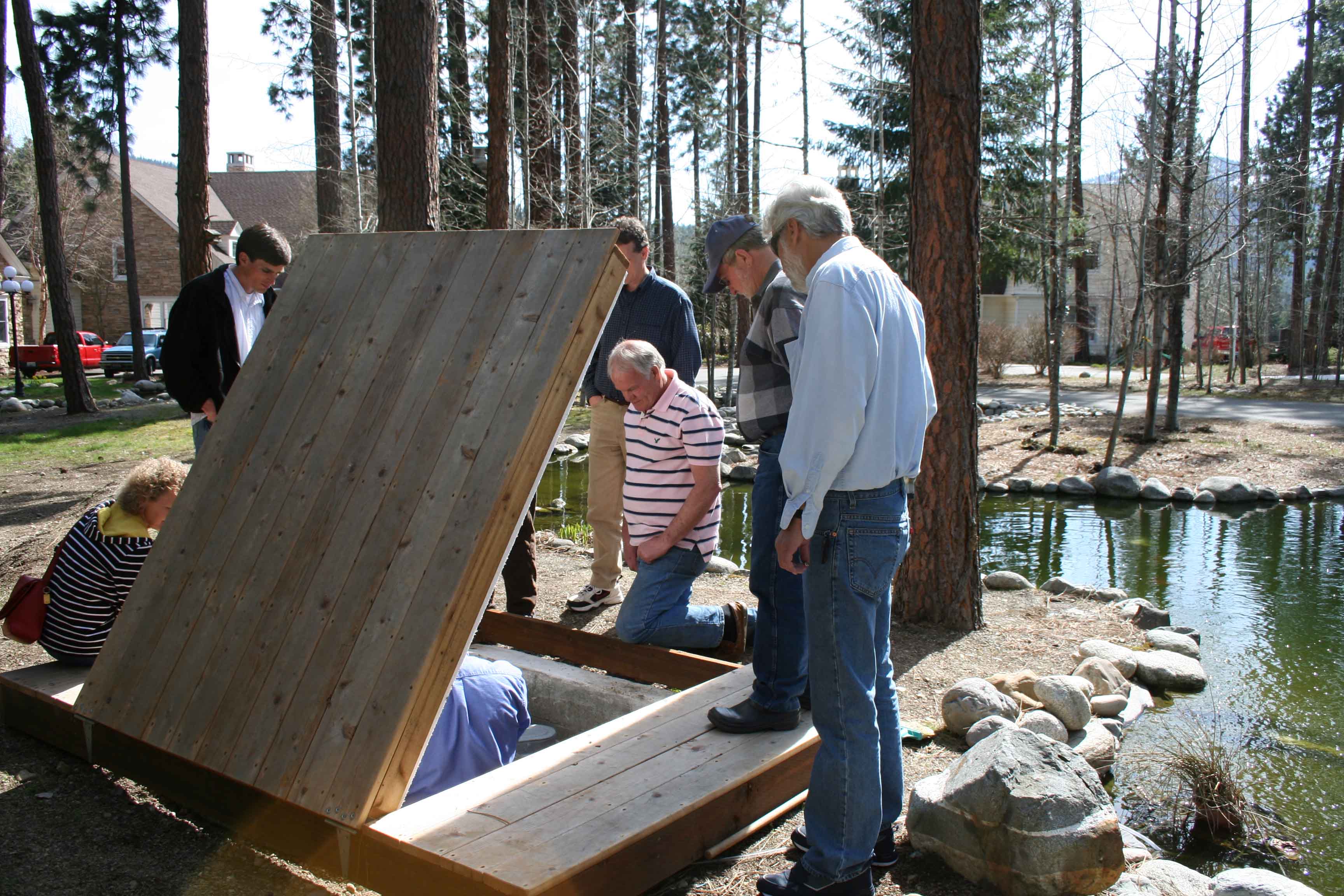 After Mat's presentation and a wonderful lunch, the group naturally migrated outdoors to the pond - and the filter was the subject of the day. Mat climbed right into the filter box and offered Don some great suggestions on filtering his pond and creating a healthy habitat for his koi.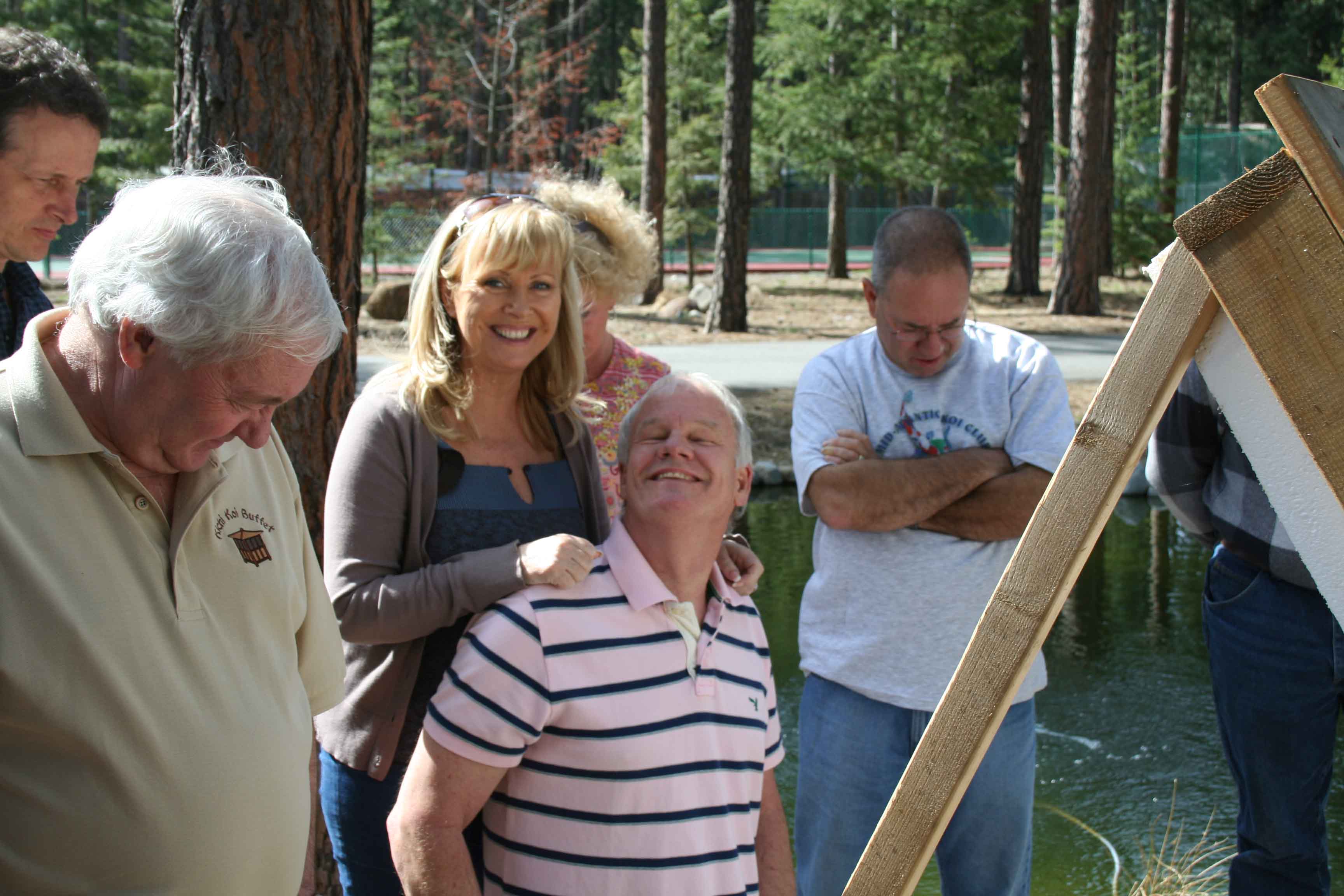 Katherine and Don Ekhoff have opened their beautiful home to fellow NIKK members on several occasions.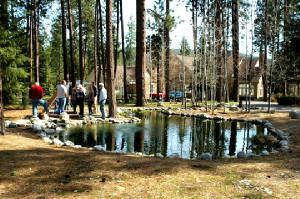 What a beautiful setting for a koi pond - and it looks like all the koi and goldfish came through winter nicely with additions of little ones from last summer's spawns.