Air-Lift Upflow Filtration Systems Workshop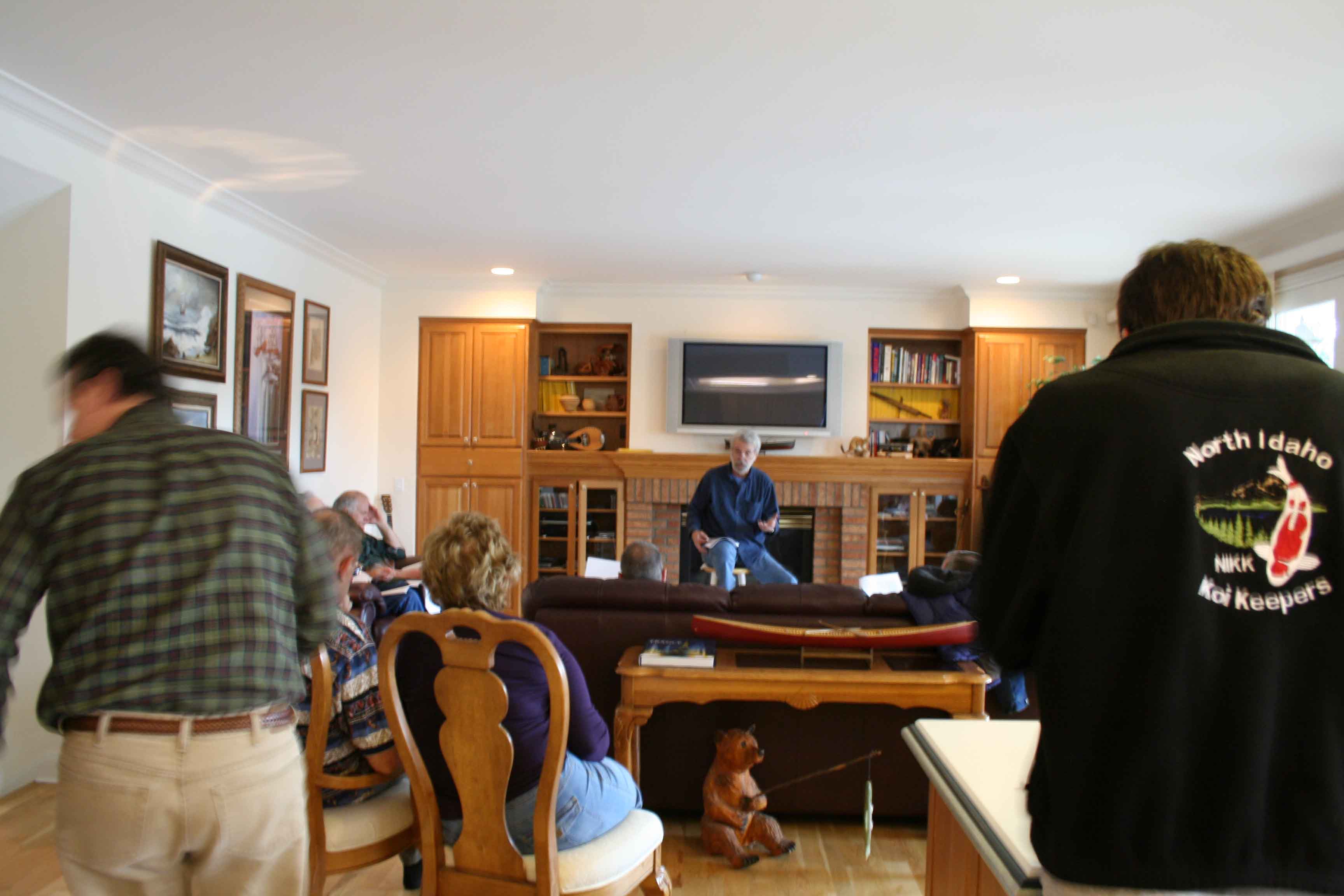 Bruce Todd, NIKK member, provided a workshop presentation to members this last Saturday, March 21, 2009, that included a fifteen-page handout and a elaborate show & tell air pump water lift demonstration. The workshop kicked off at the home and NIKK member, Don and Katherine Ekhoff, with Bruce presenting the information in the handout. We then proceeded to Don's garage where he and Bruce had setup an example of a air lift water pump. Please see the following pictures to grasp the extend Bruce went to provide the members with an understanding of lifting water with an air pump.
For those of you who want to delve into a more in depth version of what Bruce Todd provided, click on the link below to download a complete file
Click here for a full printable version of Bruce's presentation
And here is a link to another site referenced in the presentation:
http://etd.lsu.edu/docs/available/etd-04082008-123312/unrestricted/FINALCOPYBSJend.pdf
This is a 174 page Thesis, submitted to the Graduate Faculty of the Louisiana State University and Agricultural and Mechanical College in partial fulfillment of the requirements for the degree of Master of Science in Civil Engineering in The Department of Civil and Environmental Engineering By Brian Sidney Johnson, B.S. in Environmental Management Systems, Louisiana State University, May 2008.
Additionally, Bruce also provided the following information on air-lift pumps from a site as follows:
http://www.tpub.com/content/construction/14265/css/14265_223.htm
Additionally Bruce provided articles:
Air-Lift pumps for koi ponds by Larry Lunsford,
Lifting Water with Air has it Advantages, by Bob & Doug Bransfield, Reprinted from Koi USA,
Air Lift Pumps, By Douglas J. Reinemann, Joshus Hansen, Mark Raabe from the Department of Biological Systems Engineering, University of Wisconsin-Madison
=================================================
Airlift Pump vs Geyser Pump
Geyser Pump Principle - Intermittent Air Release,
Presented by John Seifert, NIKK member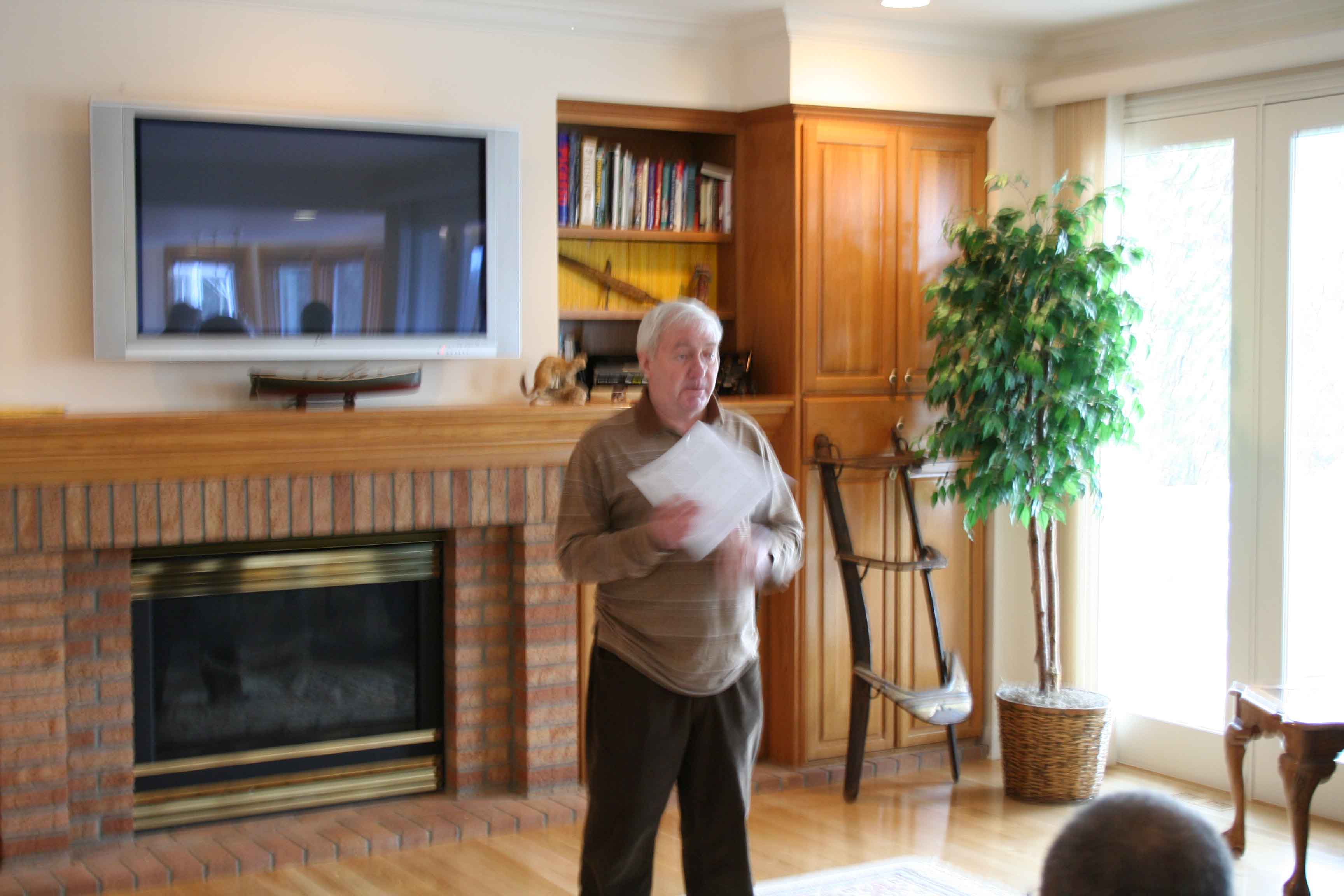 John presented to the workshop, the Geyser Pump, after Bruce's presentation that gave the attendee's another approach to lifting water.

Geyser Pump was invented in 1999, when the inventor was working as a visiting scientist for North Carolina State University.

Geyser Pump was developed to overcome weak points of airlift pump. The figure below (left) shows the basic structure of airlift pump. Air is injected to the bottom of the vertical pipe. The specific gravity of the water inside the pipe becomes less than that outside the pipe. This difference transfers the liquid upward in the pipe. As the structure is simple, this technology is used for petroleum, handling of hazardous fluids, the design of bioreactors, the recovery of archeological artifacts, recycle aeration in sludge digesters, deep sea mining. Here is another web site to visit for more information.

http://www.geyserpump.com/principle.htm