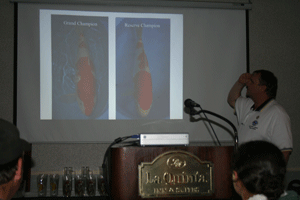 Some of the NIKK members took a road trip to Tacoma for the Puget Sound Koi Club's 2008 Koi Show. Greg & Judy, Kyle, Dan & Sharon, Carmen & Gunter, and Gene & Phyllis enjoyed the chance to meet and greet some old friends and meet some new friends at Hoshi Koi. Judges Larry Gill, Erwin ? and Tom Ayers seemed to enjoy the afternoon and complimented the club on a great selection of koi.
At the evening banquet, Tom Ayers explained how the judges determined the Grand and Reserve Champion - no easy choice as you can see.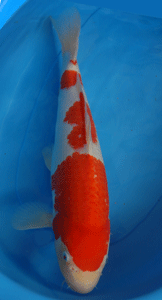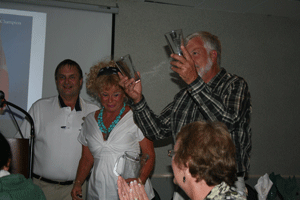 Dan & Sharon were the only club members to actually enter fish in the show - apparently healthy show-ready fish under 18" are hard to come by. And one of their little entries was awarded the Reserve Champion title - Dan is apparently ready to use the beautiful crystal mugs awarded along with a matching pitcher!!