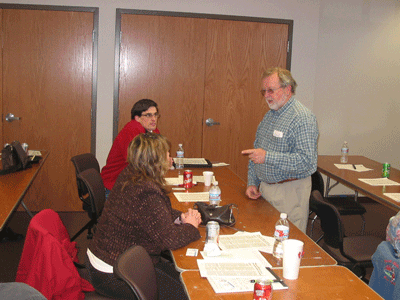 Robert talking with Kyle and a visiting guest.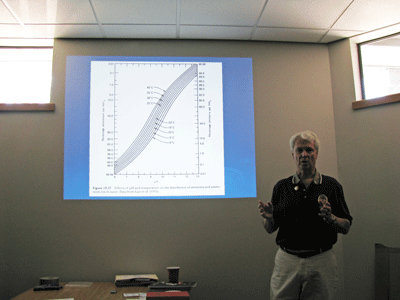 Spike presented graphs reflecting the results of water parameters affected by water temperatures, dissolved organics affecting ORP, the effects of biological action on ammonia and nitrite levels, illlustrating how each effects water qualilty.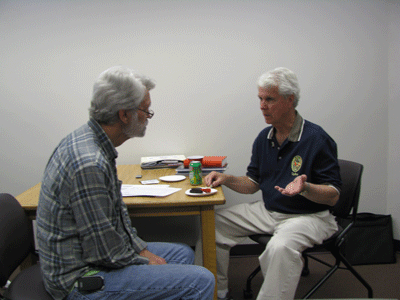 During the lunch break, interaction continued as seen here with Bruce and Spike.