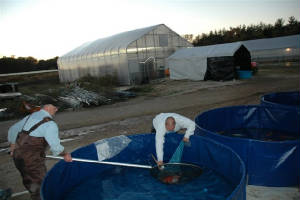 Getting pretty late Sunday evening, Greg helping with transport for measurements and pictures.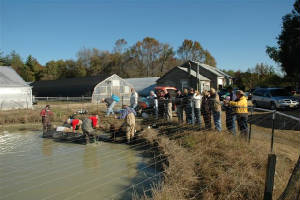 Monday morning grow out contest mud pond pull. NIKK started a new tradition at from 2006, this year's edition had many more people present along with much larger participation for this year's 2007 contest. Stay tuned for 2008, NIKK members are certain to be in the hunt again.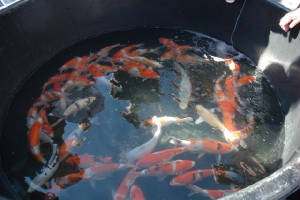 Another Shot at the grow out koi!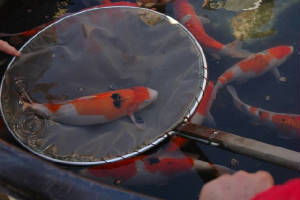 And the winner is, a beautiful Showa 17.5 inches, Dan's pick from last year. Robert took 2nd with Greg and Judy a close runner-up with Jen's Pick. Dan's reward, a free pick for the 2008 growout contest! October Quality Koi Harvest-NIKK Members Attend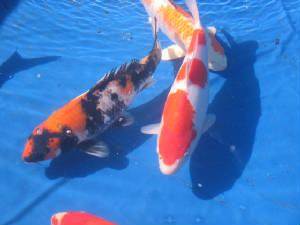 Robert's grow-out fish!
Saturday mud pond pull, notice how the photographer cut off attendees heads in this picture.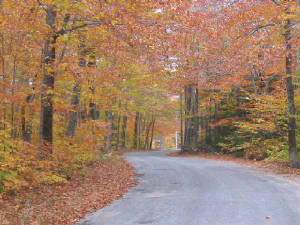 Holderness, New Hampshire