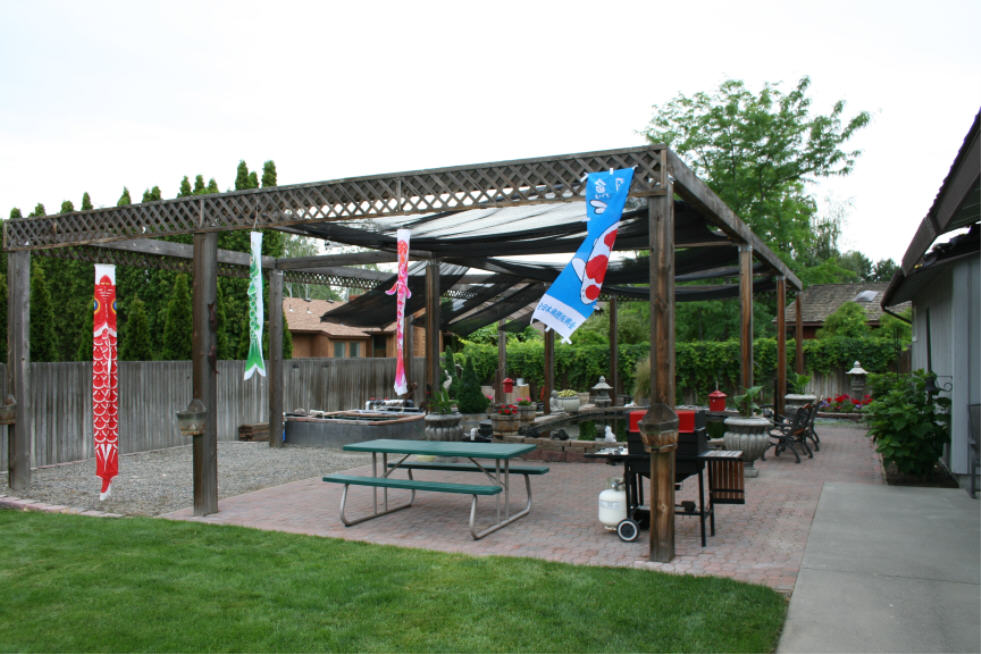 Entering their back yard, we were greeted by beautiful koi flying in the air above Ron & Gloria's pond area - a gazebo setting sheltered the ponds and their koi with shade fabric hanging high over head - a wonderful setting for our June meeting.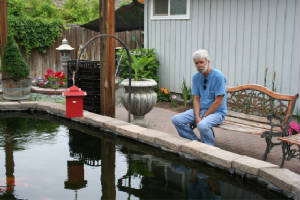 Bruce Todd studies the Boedeker's facility as he continues to develop his "in progress" koi pond!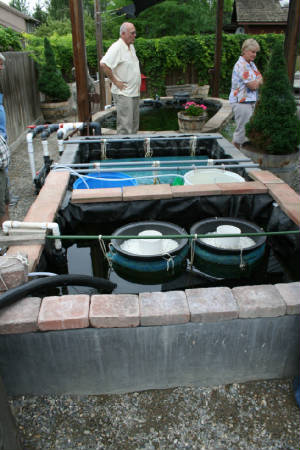 Chuck and Phyllis check out one of Ron's filtration systems - by his own admission, Ron like to keep changing things. His latest experiment involves trickle fill water changing, using a system of kaldes to eliminate the chlorine from his water supply.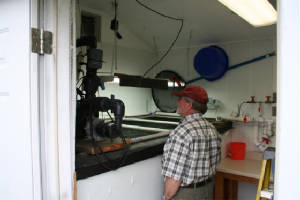 Robert studies Ron's elaborate quarantine facility.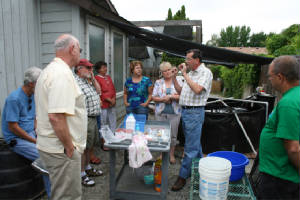 A highlight of the meeting was Ron's demonstration of drawing blood from a living koi for the purpose of lab analysis to give yet another step in the testing to assure no possibility of introducing any viruses in to his general population. His dedication to do everything he can to prevent possibilities of spreading KHV is to be commended - and sets a good example for all of us in the koi keeping hobby. The photo on the right was taken during the process and clearly demonstrated proper procedures for obtaining this specimen.