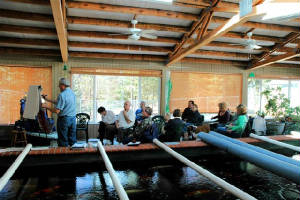 After Dan & Sharon made a great presentation on the variety "Sanke", Gene started the discussion of spring startup for koi ponds. Alice, Chuck, Robert, Bruce, Ron, Gloria, Sharon, Jim and Kathy kept a lively interaction going as Dan took photos.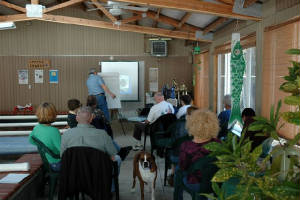 Even Bo the Boxer enjoyed the gathering.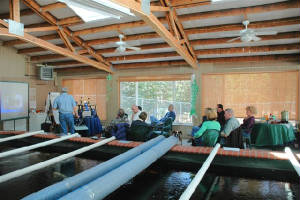 This group believes in a great deal of interaction - those attending shared information and ideas as readily as the coffee and pastries provided for the meeting.