Judy Linnebach's new Showa for winning the judging contest at the 2008 Matsunosuke Seminar in California!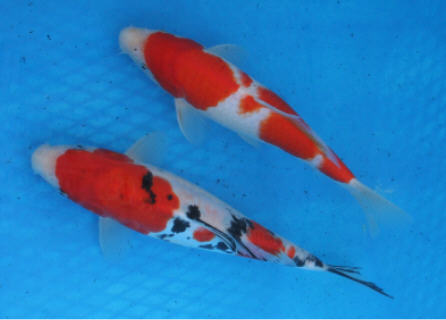 Bruce Todd's new koi - for his soon to be built new pond!!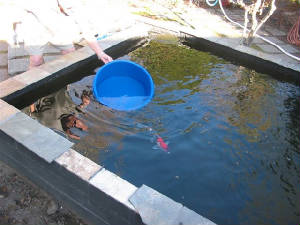 Chuck releases "Lucky" into his pond - this was his raffle prize at the Matsunosuke Seminar earlier this month.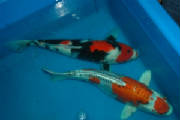 Greg & Judy Linnebach's new koi from Sakai's auction in Japan last year.
This is Tara, she'll be 4 this May. I got her from Nisei koi farms harvest last fall. She's not blue but a funny color called red. I think she is considered a six step kohaku.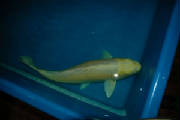 Greg & Judy's new Yamabuki - what a beautiful soft yellow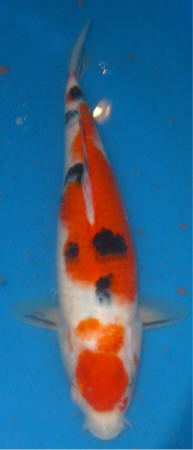 Ron & Gloria Boedeker's new Sanke from Quality Koi