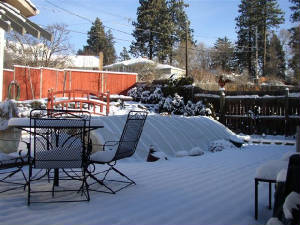 Robert and Waunita's koi safely wintering in their heated covered pond. The new arrivals will join them when it's determined all is well and the newcomers have had time to settle in.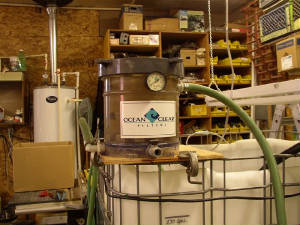 Filtration.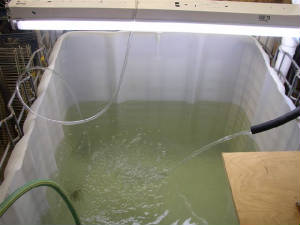 In Robert's equipment room, this tank will serve as temporary quarters for the new arrivals to give them time to settle in and be certain they will bring no surprises to the pond.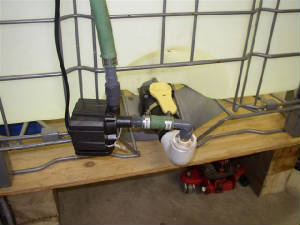 Water movement.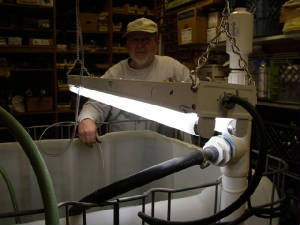 Robert has thought of everything - even light.